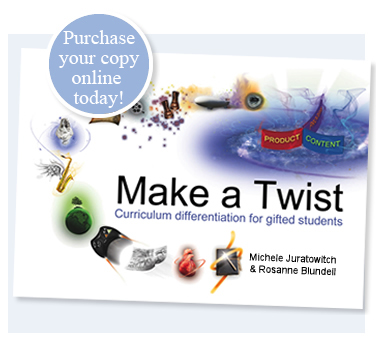 Make a Twist is a resource book intended to make the education of gifted students practical and accessible.
Designed for upper primary to middle school students, it supports teachers to identify, select and implement strategies that are aligned with current curriculum and assessment tasks.
Make a Twist puts into action the principles of C. June Maker's curriculum modification strategies (the 'Maker model') in a way that is complex and challenging, therefore appropriate and engaging for high-ability students.

Click here to view the full foreword
Buy Online
Single or Bulk Purchases available
Australia and International Deliveries

$52.50 – $850.00 - Prices shown in AUS$ & include GST and deliverySelect options
It is recommended that individual students each have a personal copy of Make a Twist, making the most of independent differentiation opportunities. We invite you to "sample" two of the many differentiation activities found in our book. These activities are accompanied with teacher support information within Make a Twist: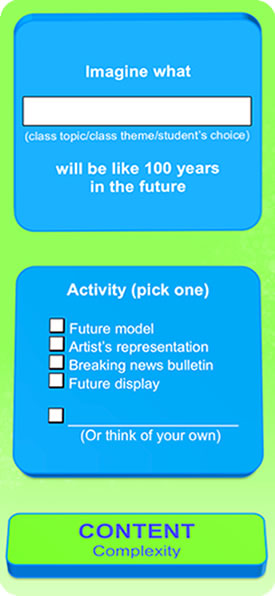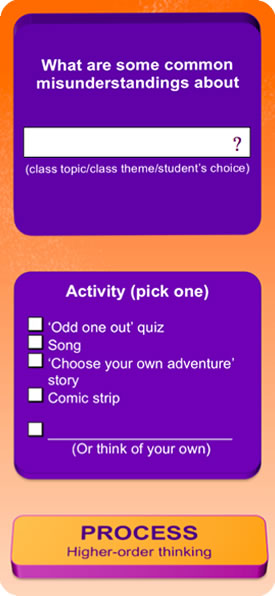 Many thanks to a parent for sharing her notes on our recent Curriculum Differentiation workshop: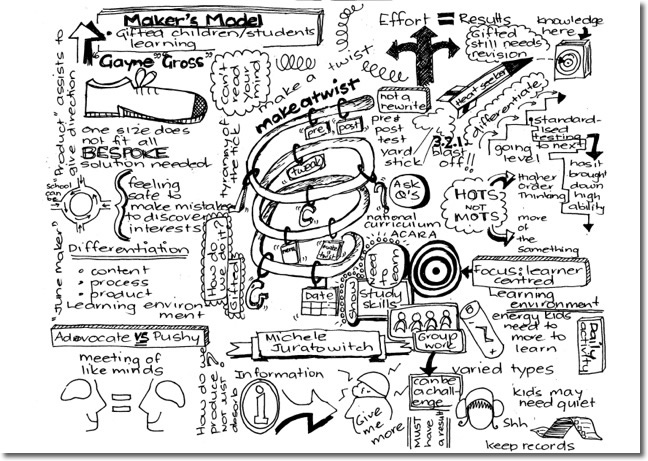 We invite you to please contact us if you require further information regarding Make a Twist or ordering.
We look forward to supporting you.
*Postage via Australia Post